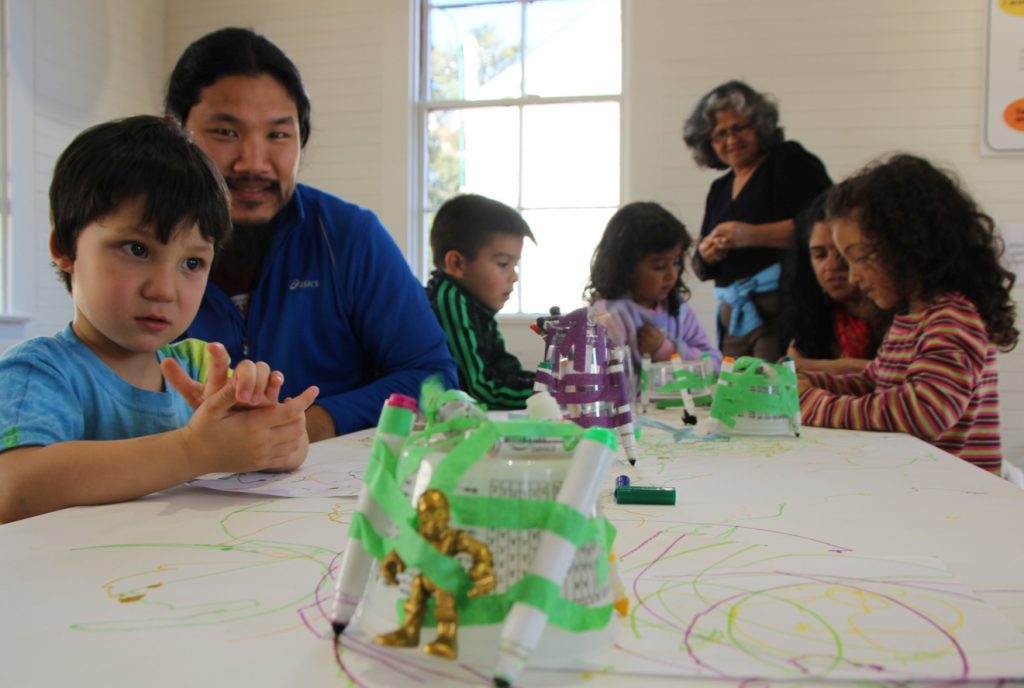 STEM Learning Ecosystems℠

The U.S. Government, in the December 2018 STEM Strategic Plan, supports our thinking that STEM ecosystems are pathways for improving STEM literacy, ensuring a strong workforce and global competitiveness for all. They are an important means to support diversity, equity, and inclusion in a thriving STEM workforce. TIES  supports new and existing STEM Learning Ecosystems with planning, design, implementation, training and sustainability strategies.
TIES is the co-designer and now the backbone organization of this 100-community precedent-setting initiative that is resulting in positive gains for individuals and entire communities.
STEM Design
We engage cross-sector partners (schools, out-of-school programs, corporations, post-secondary institutions and community organizations) to reimagine pK through 20 education and design innovative STEM learning models. We design STEM schools, support district and network strategic planning, connect in- and out-of-school STEM learning and more.
We convene cross-sector partners to design bold learning solutions for the needs of today and tomorrow.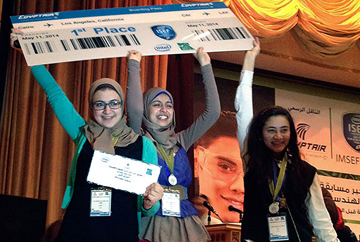 Digital Fabrication
TIES has been instrumental in bringing digital fabrication to formal and informal learning environments. As pioneers in the alignment of digital fabrication and education, we design models for creative learning spaces, curriculum integration and professional development to support all learners.
At TIES, we're tinkerers and makers and pioneers in the alignment of digital fabrication and education. 
STEM Access For All Learners
As one of the nation's leading STEM consulting firms, TIES is dedicated to making STEM accessible to everyone, especially underserved and underrepresented learners. 
We believe that a quality STEM education is the right of every child. 
TIES is the designer and co-creator of the STEM Learning Ecosystems Community of Practice, a nationally recognized force for critical gains in STEM and STEM equity across the world. With nearly 100 ecosystems, serving an estimated 40 million students, STEM Learning Ecosystems bring together cross-sector partners from business and industry, K-12 and higher education, non-profits and after-school, government and philanthropy to work together to improve STEM opportunities, especially for underserved students and communities of color. 
The STEM Learning Ecosystems, recognized as the top strategy by the U.S. Office of Science, Technology Policy, have been credited with driving measurable and meaningful gains for students and families in urban and rural areas across the U.S. as well as in Mexico, Canada, Kenya and Israel.
We Believe
STEM is a tremendous force for social mobility and equity.

A quality STEM education is the right of every child and learner in our country and is possible with the proper tools and inspired leadership.

STEM is now a decade old and continues to evolve. It is demanding of vision, innovation and continued transformation of existing systems to those that support solving grand challenges.

From DaVinci to working to place humans on Mars, the engineering design process is the foundation for a great education that drives all learners to be innovative, iterative and to love STEM.
TIES IS AT LEAST STEM
STEM now encompasses science, technology, engineering and mathematics in schools and out-of-school, and is inextricably linked to workforce needs of communities as they determine their economic development future. It is demanding of robust competencies in design and computational thinking and literacies. A great STEM education of the early century has given way to one that is far more cross-cutting and vital to the U.S. and global markets.
Uniting Partners. Transforming Learning.
Our name, TIES (Teaching Institute for Excellence in STEM), speaks to our belief in partnering and connecting. We work across sectors to unite stakeholders and affect educational change throughout the world. While every project is customized, we adhere to the tenets of engineering design and support our clients through the phases of design, implementation and sustainable planning.
After 20 years in business it's still about connecting the people and building the field
We partner with communities globally to create STEM Learning Ecosystems that provide the architecture for cross-sector learning. This offers all young people access to STEM-rich learning environments so they can develop important skills and engagement in science, technology, engineering and math.
We collaborate with the private sector, including corporate and private foundations, to optimize their vision for investments in STEM education, workforce pathways as well as systems change. In doing so we provide the blueprint for change and often assist with the execution.
We guide school districts, assisting them in realizing dreams for their students as they face a changing STEM landscape that includes jobs that are not currently envisioned. Through the use of the design process, TIES sets the pathways for action that support the building of great STEM schools.